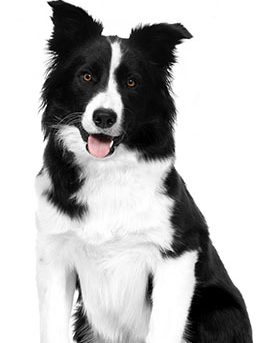 Stephan Hidden Fencing is a Contain-A-Pet dealer located in Mansfield, Ohio. Our main goal is to keep your dogs and pets safe, secure and to give you the peace of mind that you won't have to worry about lost animals.
Stephan Hidden Fencing uses an effective combination of humane training and technology that's already protecting thousands of pets – Allowing them to play, and stay, safely in their yards.
Imagine…
Imagine a world where you let your dog run safe and free in his yard … not in your neighbors' yards, but your yard! Free to explore! Free to breathe fresh air! Free to run, frolic and get the exercise he needs for his health, both mentally and physically.
A world where you know where your dog is. No stress. No worries. You have total peace of mind! Your dog is safe and happy! You are happy. Your entire family is happy! Even your friends and neighbors approve!
Imagine a world where you can let your dog out. Day and night. Rain or snow. And not have to chase your pet down the street.
A world where you have time you did not have before … satisfying, bonding time with your dog. They needs this time with you. They love this time with you. After all, isn't this what your dog lives for? You are their family.
Picture yourself looking out the door and seeing no fences or gates. Your flower beds and garden areas are thriving because your dog stays out of these areas. No ugly tie outs, fence lines or kennels. Your yard is beautiful.
Our hidden pet fence system will make this happen. We know dogs and pets. We know dog behavior. We know fences. We are a company you can trust. Call today for a free estimate. No high pressure. No fast talkers. Just one dog lover to another.
Stephan Hidden Fencing … The True Pet Professionals.
You and your pet will be glad you did!
Not All Fences Are Created Equal!
Electronic fences are the popular choice for freedom loving dog and pet owners wanting to keep their dogs and pets at home. However, the choice in companies is not always clear.
Stephan Hidden Fencing not just another fence company. Founded by pet professionals, we have spent years researching the best types of training and conditioning for all pets.
The result? Your dealer is going to meet with you and your pet to determine the best method of training. Based on your pet's personality, we will train your pet safely and humanely. Just a few minutes per day and your pet will be playing safely in your yard. It has never been easier.
Your pet is conditioned to the boundaries for only 5-15 minutes per day for one week. After that week, you just watch your pet for a week or two to be sure they understand where they can go… And that's it!
Your pet is safe and sound on their property and you can enjoy life a little easier. Knowing you have done the right thing for them and the smart thing for your busy lifestyle.
A Note about Training:
Contain-A-Pet's professional dog trainers recommend the settings to be set so that the collar tones and corrects at the same time. These are sound pet behavior principles that will save you worry, save you money and more importantly save your pet's life! Look at it like this. Your conditioned pet knows her boundaries by her sense of smell and repetition. If you provide a warning each time, you are teaching your pet to test the boundaries. Each time she tests the boundaries, she may get corrected … and it's not her fault!. In addition, she is also draining the batteries in the electronic receiver collar. One day there will be no tone, she can keep going… right on out of the yard!
Ask us about our special trade in pricing for Invisible Fence® or these other brands of electric pet fence systems.
Invisible Fence® is a registered trademark of Invisible Fence Company. Invisible Fencing® is a registered trademark of Invisible Fence Company. PetSafe®, Innotek®, Smart Dog®, Invisible Fence® and Pet Guardian® and Radio Fence® are registered trademarks of Radio Systems Corp. Dogwatch is a registered trademark of Dog Watch Inc. Dog Guard is a registered trademark of Dog Guard, Inc.
Stephan Hidden Fencing fence is the best underground wire fence system found on the market today. It's the professional caring install that counts for the longevity of the system, and the for success of the complete underground install. Stephan Hidden Fencing has the most modern equipment to install your underground cable made especially for dog fence systems.